Welcome to Miwa Invest AB
Pellet production is profitable and can also be simple.
Hire Sweden's leading supplier of pellet presses!
​Miwa invest AB has extensive experience in pellet manufacturing with over 180 pellet factories supplied worldwide and over 20 years in the industry. After all these years, we have been able to say the least to develop and refine our service together with our customers.

Miwa invest AB supplies complete facilities where the in-house developed pellet press is the main machine in the facility. With this comes great responsibility. For example, we have placed great emphasis on minimizing the risk of fire in our facilities. After many years of experience, hard work and many innovations as well as technical solutions, we have been able to minimize the risk to almost an impossibility.

For us, this is incredibly important as the machines must be able to run around the clock, without supervision.
In addition to the work we put into the machines, we also put a lot of energy into being as green as possible while everything should be as accessible as possible. We can proudly say that all the machine's parts are made in sweden, which means that we have very low emissions upon delivery and that we have very close access to spare parts in case of problems and replacement of parts.

For the best possible application of your facility, we always tailor it according to need, location and function.

Important to know! A number of factors affect the quality and appearance of the pellets. Read more on "Pelleting"
Explore our product portfolio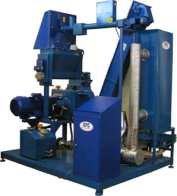 Example image (PP 300 Compact)

We have five different
pellet presses to offer.

PP150 Compact, PP300 Compact, PP450 Compact, PP300 Twin and PP450 Twin.

Click here to read more.









Example image (Silo and sieve)

In addition to Pellet presses, we offer peripherals for the best
possible application for automatic operation.



Click here to read more.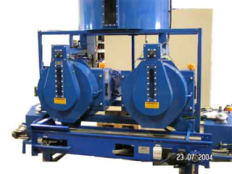 Example picture (PP 300 Twin)
We also offer the opportunity
to buy used presses,
we are a green company and
strongly believe in reuse.
Click
here
to read more.